Emmiushouse
To help families when they visit the Tongue Tie Clinic, the Clinic has a monumental house available at one of the most beautiful locations in Groningen. The location is very central. With a view of the Groninger Museum and the beautiful Groningen station, it is a unique place to stay.
Due to the ideal location of the Emmiushouse, just within the city canals and only 5 minutes walking distance from the Tongue Tie Clinic, this is the perfect place for a stay in Groningen. From the Emmiushouse it is also only a 10 minute walk to the Grote Markt with the Martini Tower. There are the shopping streets and nice sight seeing's such as the Forum, the Prinsentuin, the University and the Martini Tower to visit with your family. Click here for an impression of Groningen (youtube)
Emmiushouse
This national monument is fully equipped for families while the Emmiushouse still retained its authentic elements. The canal house is suitable for one or two families (1 to 7 people) and consists of three floors. On the first floor there is an eat-in kitchen to cook and access to a balcony and the city garden.
On the second floor there is a separate toilet and 1 bedroom with a double bed. Also on this floor is a shared bathroom with bath, shower and a second toilet. With the stairs you can go to the third floor where there is a separate apartment. This apartment offers access to the roof terrace with beautiful views over the city centre with the Martini Tower. There are two separate bedrooms and a separate bathroom with shower and toilet.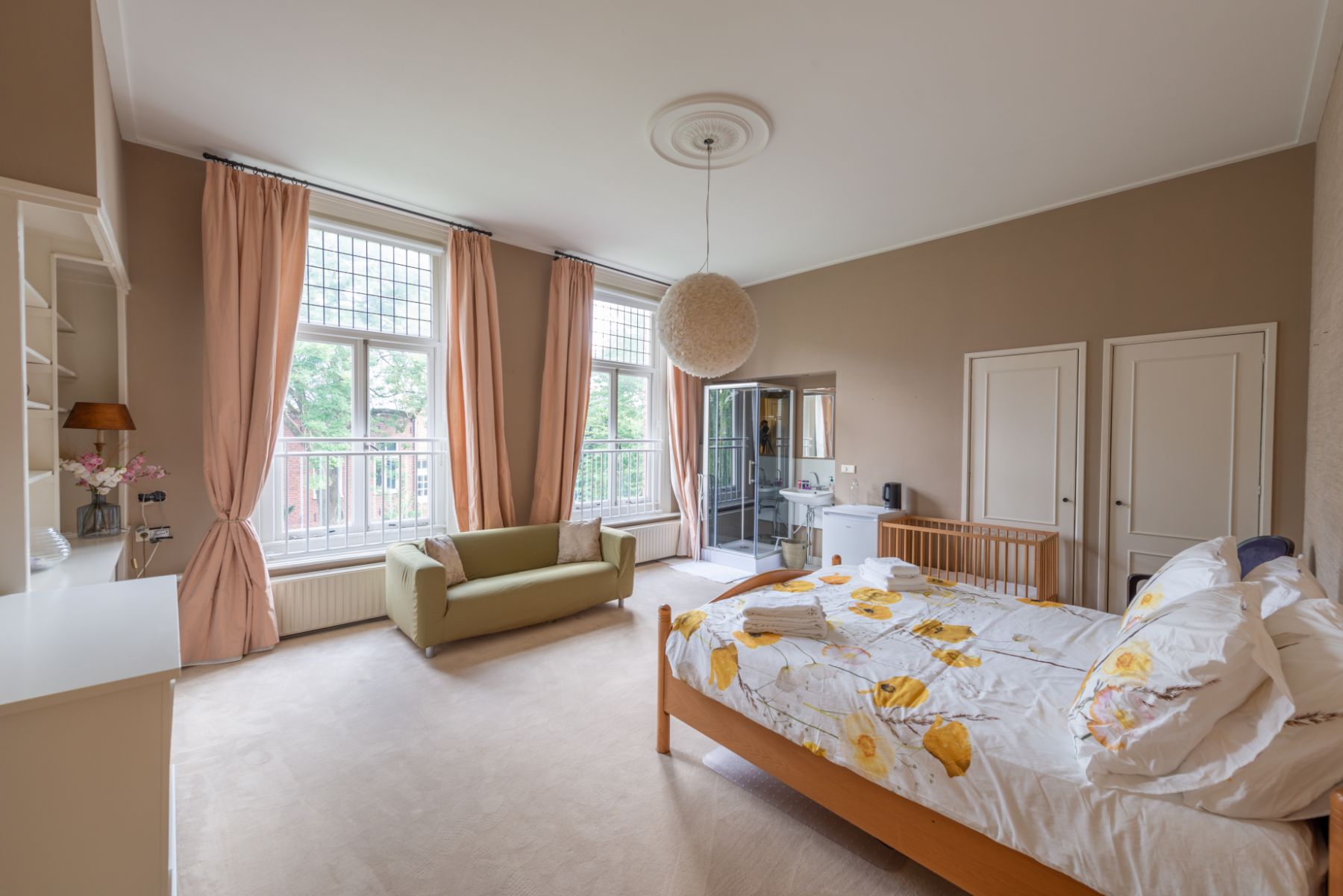 Room 1
Located on the second floor
Space 30 m2
1 x double bed 160x 200
Changing table
1x baby bed separate room
Private efrigerator
Coffee & Tee Facilities
Shared bathroom with bath, shower and toilet
Pricing
1 night: 120 euros
2 nights: 220 euros
3 nights: 300 euros
Every following night + 100 euros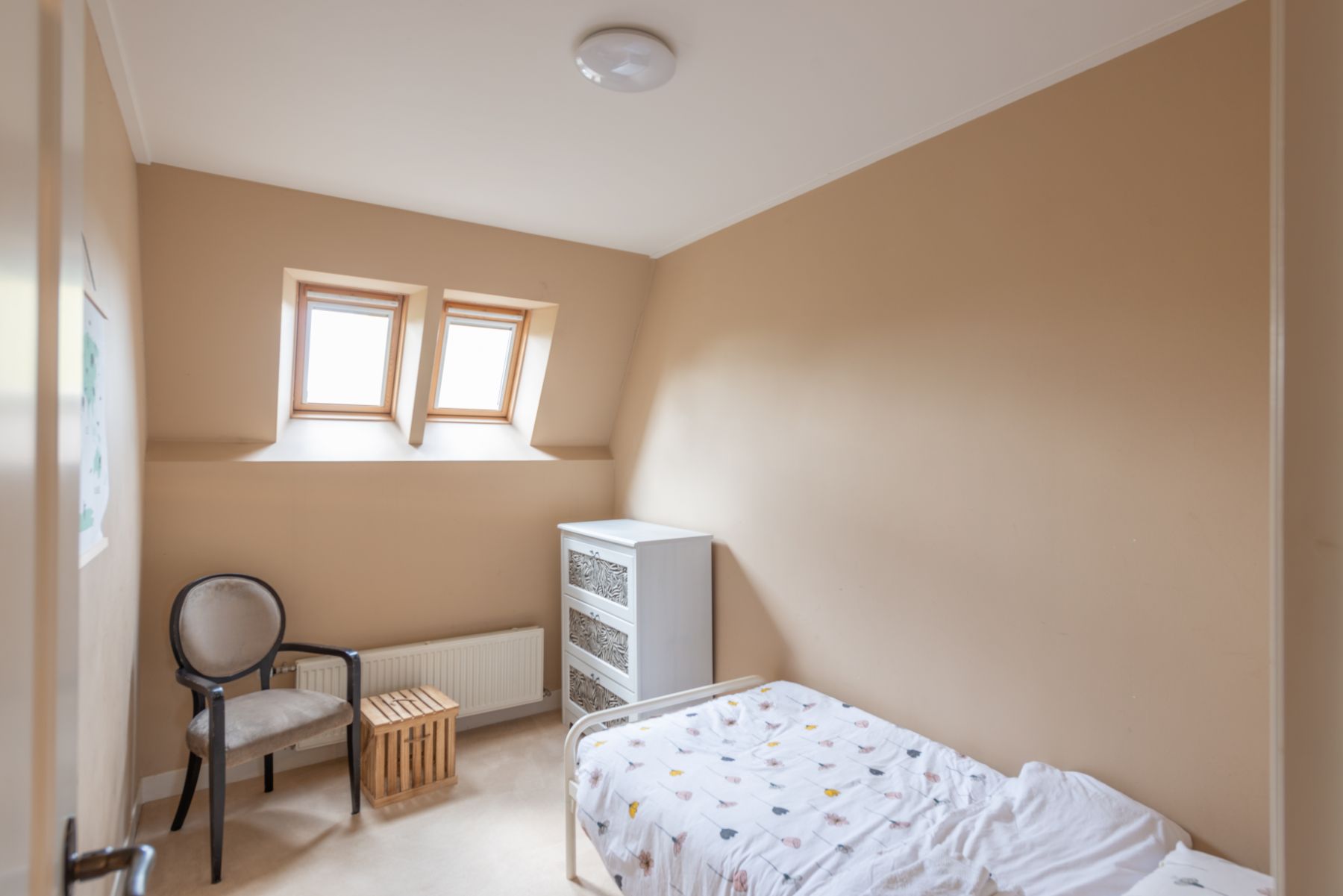 Room 2
Located on the third floor
2 room apartment 45m2
1 room with double bed 160x200
1 room with a single bed 90x200 and a separate baby bed.
Refrigerator
Coffee & Tee Facilities
Bathroom with shower and toilet
Access to roof terrace with view of the Martini Tower.
Pricing
1 night: 150 euros
2 nights: 280 euros
3 nights: 400 euros
Every following night + 100 euros
Facilities
General
Free Wifi
Shared eat-in kitchen with cooking island
Quooker
Gas stove, oven and microwave
Common toilet second floor
Common wash facilities third floor
Breakfast: a breakfast package for each family, so that you can eat it at when you like
Parking: parking garage nearby
Children
Information for families with children
Stair gates
Baby bed
Changing pad
Tummy-tub
Toys
Reservation?
Please send an e-mail to emmiushouse@tongriem.com with your arrival and departure date, in which room you would like to stay and the number of persons.